Offering a Fun, Casual Wine Tasting Experience
If you're looking for a relaxing wine tasting experience, guided by wine producers who know their stuff, look no further than Above the Curve. We offer small group tastings in a variety of settings throughout the property.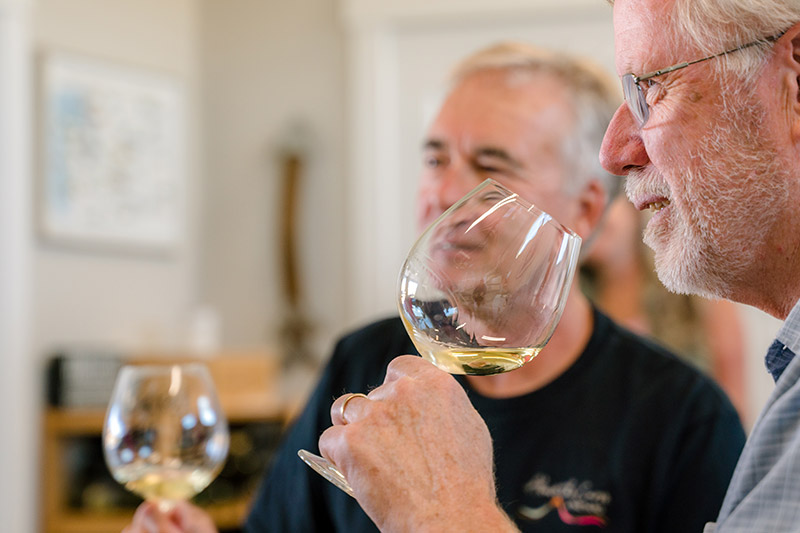 Reserve a time with one of our wine educators for a delicious, guided tour of our wine selection.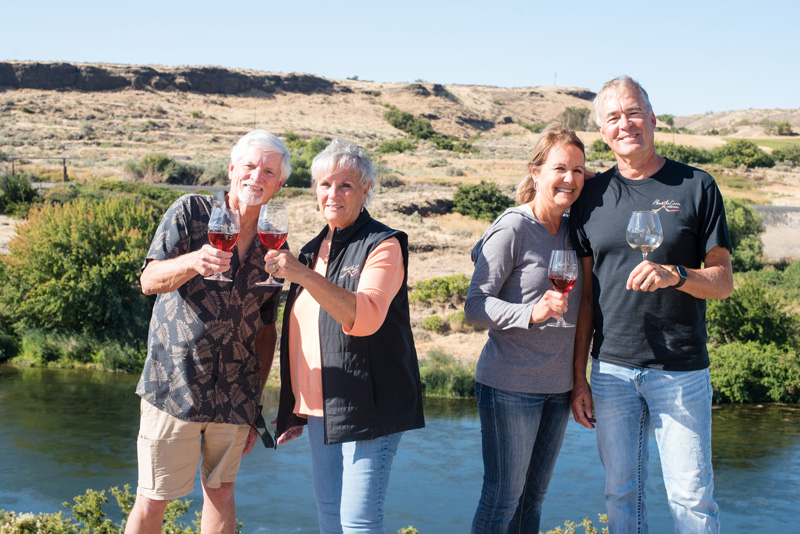 Our deck features a breathtaking view of the Yakima River and is the perfect spot to enjoy wine and nature together.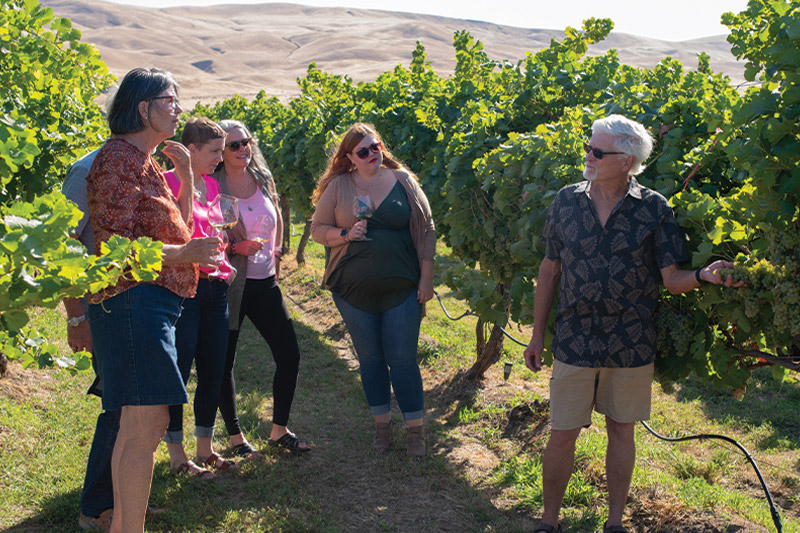 Take a stroll through our vineyard and learn about our historic vines and our winemaking process.
Browse our selection of wines